The 2020 Purple Cupcake Project for Epilepsy Awareness is on hold! The Coronavirus outbreak made it impossible for bake shops, cupcakeries and home bakers to participate this year. But, please keep your ovens warm and STAY TUNED! A reboot is coming soon.
What's The Great Purple Cupcake Project for Epilepsy Awareness all about?
Conceived by three smart cupcakes at The Anita Kaufmann Foundation (AKF), The Great Purple Cupcake Project is a sweet epilepsy awareness initiative supporting Purple Day®-World Epilepsy Day™ (March 26th). AKF will be inviting bakeries, confectionery shops and individuals across the United States and around the globe to feature purple cupcakes in an effort to promote awareness of a condition that affects over 3 million Americans and 65 million persons world-wide. We'll provide you with the Purple Day® swag, signage and a media kit. You'll create cupcakes with a purple element of some kind and pack a seizure first aid bookmark with each order. All we ask is that a portion of cupcake sales goes back to AKF in support of our many epilepsy awareness initiatives (10% is suggested). In return, your shop and website will be listed on our websites.
And…..We are looking for the most unique purple cupcakes during the March 2020 campaign. Join the project and send us a picture. You will have an opportunity to win a beautiful gift…
This beautiful Kate Spade cupcake purse!
Our 2019 First Place Winner!!
Pictured Here
McKinley  Smits- Sommer Owner & Mom Tammy held their event at their Blossoms and Steve's Cheese Retail Store in Denmark Wisconsin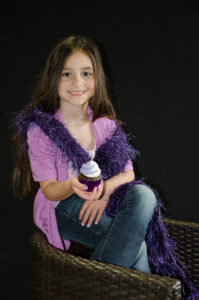 2018 Second Place Winners!!
Jessica Karnopp  and her children pictured here, Epilepsy Warriors Logan, Ella & Dylan, worked  hand-in-hand with Tammy and held a fabulous cupcake sale in Kewaunee, Wisconsin.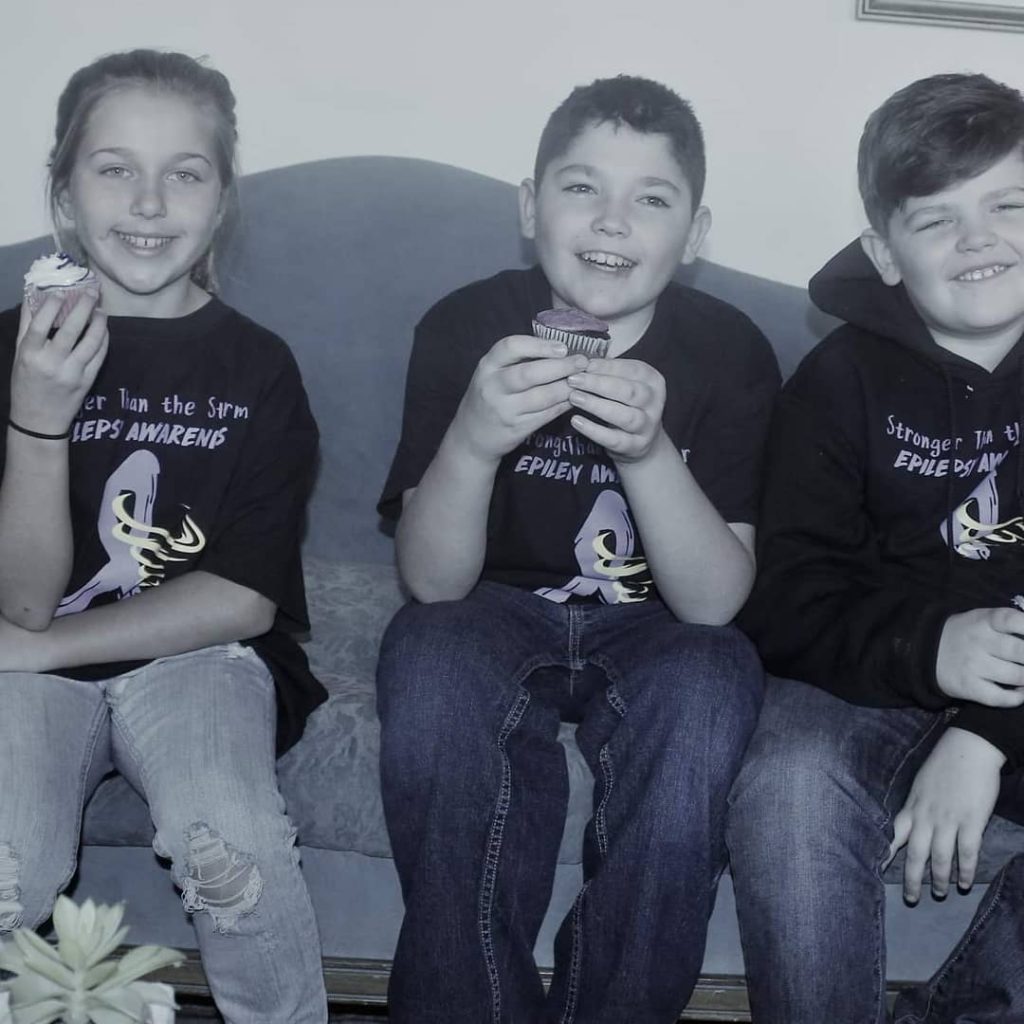 Alexa Hill Alexa holds her event each year at Hill's Country Store in Kaneville, IL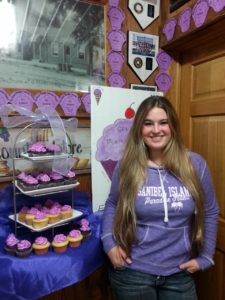 Save Save
What's Purple Day?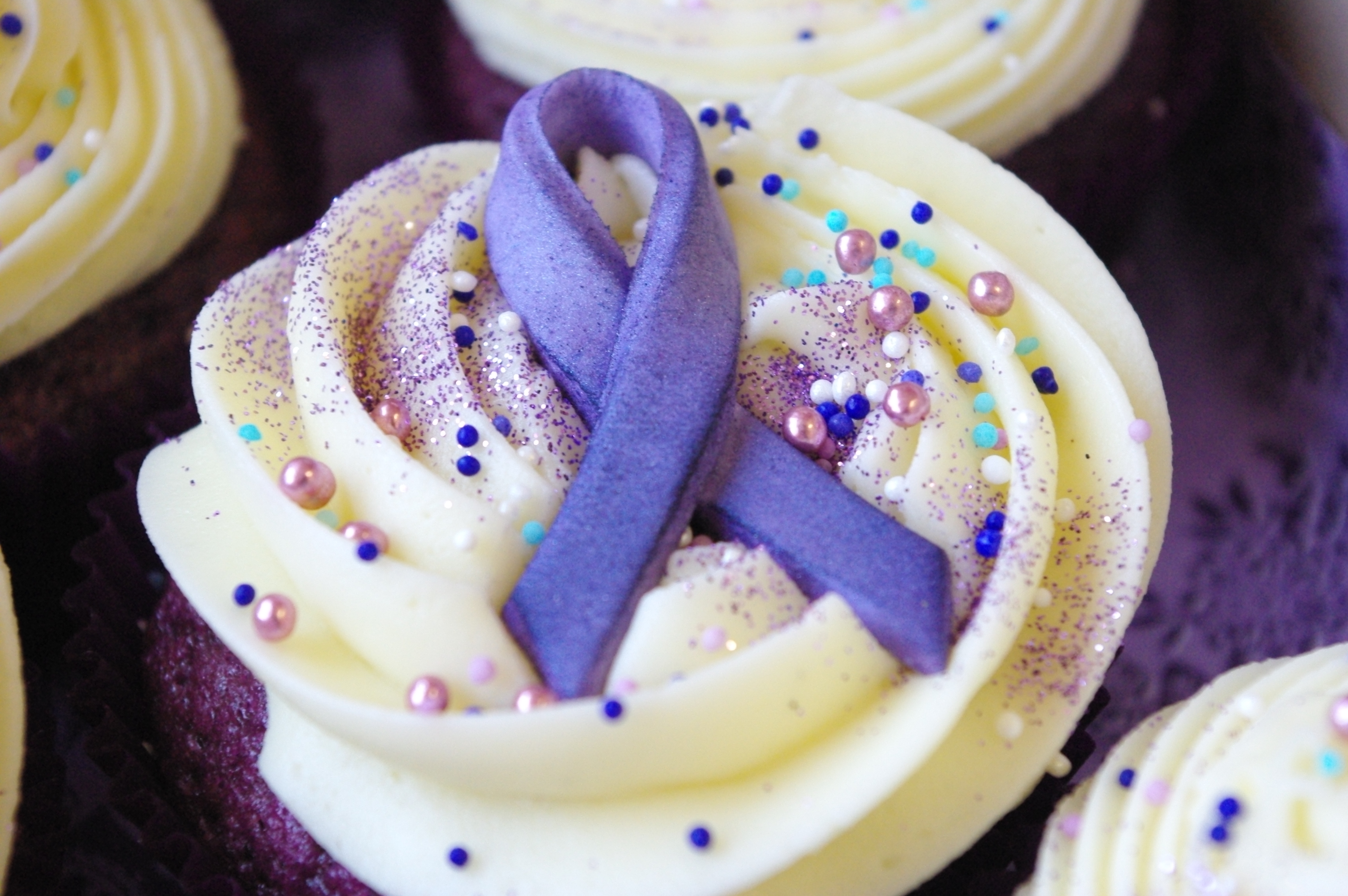 Purple Day®, an international grassroots effort creating awareness about epilepsy worldwide, was founded in 2008, by a then nine-year-old Cassidy Megan of Nova Scotia, Canada. Motivated by her own struggles with epilepsy, Cassidy started the day to encourage people to talk about epilepsy and reassure those with seizures that they are not alone. She named the day Purple Day® after the internationally recognized color for epilepsy, lavender. Today, people everywhere wear purple and hold events to promote awareness about epilepsy every March 26th. And, with the launch of Purple Day Every Day, we encourage epilepsy awareness every single day of the year!
 Why get involved?
It is estimated that in the US one in ten persons will have a seizure and one in 26 will be diagnosed with epilepsy at some point in their lifetime. That's more people than multiple sclerosis, muscular dystrophy, cerebral palsy and Parkinson's disease combined! And, epilepsy is the fourth most common neurological condition in the US after migraine, stroke and Alzheimer's disease. Additionally, each year in the US, 150,000 new cases are diagnosed, most being children and older adults. Despite these staggering statistics, epilepsy remains one of the most publicly misunderstood conditions, and misconceptions about the disorder persist. Consequently, many people with epilepsy face barriers to employment, to education, and are discriminated against in all areas of life due to a lack of public awareness. In fact, many people with epilepsy feel that the stigma surrounding epilepsy and seizures is worse than the isolating condition itself. This showing of community support and involvement is sure to please established clientele and bring new customers into your very special shop. Logan even held Purple Cupcake Event himself (Well with the help of mom!)!
How can my bakery help?
Participation is easy:
Email us the bakery name, address, email, website link and phone number.
Let us know if you have more than one shop.
We will provide you with information about Purple Day®, signage for the bakery, official Purple Day buttons, seizure first aid charts and a press release that you can customize with your own personal message.
You would be responsible to design and bake purple cupcakes, or add a purple confection to a customer favorite, and hold your sale any day or week of the year that best suits your community.

 A

ll we ask is that 10% of cupcake sales be donated to AKF in order for us to continue our mission of educating the public about epilepsy.
Your shop and website will be listed on a dedicated page purpledayeveryday.org.
We would love to have a photograph of their creations for our websites!
I'm a home baker. Can I join?
Absolutely! Many schools, churches, companies, and individuals join every year. You will receive the same Cupcake Kit to promote and celebrate epilepsy awareness in your own special way. SO…To join The Great Purple Cupcake Project, please contact Sara Singhal at 352.460.7559 or sara@akfus.org. She will answer your questions and send you everything you need to participate in. Once you sign on, post your participation on your Facebook or Pinterest pages. Tweet about it. Send Instagram.
And, let us know if we can help you in ANY way!
Happy Baking!!
The Great Purple Cupcake Project is Every Day!
The Purple Day Every Day Team was in Orlando, Florida  in September 2015 attending the Cake and Sugarcraft Fair promoting  The Great Purple Cupcake Project for Epilepsy Awareness.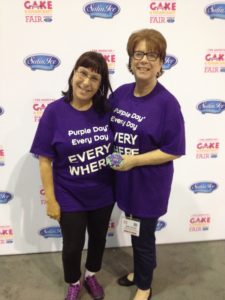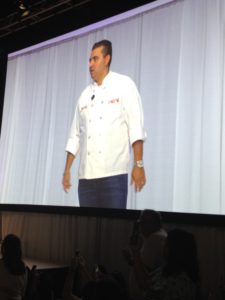 CUPCAKES WITH BUDDY
AKF Executive Director Debra Josephs and AKF Director of Special Projects Ann Marie Bezuyen  joined long-time supporter Buddy Valastro (The Cake Boss). They reached out to attendees with an invitation to join the Cupcake Project while offering epilepsy information to take back to their bake shops to share with their customers.
[ngg_images gallery_ids="1″ display_type="photocrati-nextgen_basic_thumbnails" show_slideshow_link="0″ images_per_page=60 ]
The Great Purple Cupcake Project Goes International!
The Purple Day Every Day Team was in London, England  in September 2015 for the The Cake & Bake Show. There were baking classrooms, exhibitions, display tables, super cake and bake theater and many celebrities on hand. Debra and Ann Marie promoted epilepsy awareness through The Great Purple Cupcake project, sharing first aid materials and answering questions.  We were joined by our English Partner and CEO from Matthew's Friend Emma Williams (pictured l. with Debra.)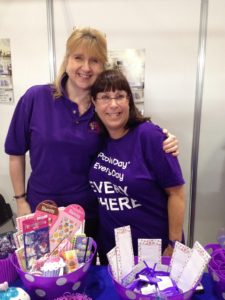 The Great Purple Cupcake Showcases Purple Cupcakes and Epilepsy Awareness at the Iowa State Fair!
In August 2016 the Purple Day Every Day Team was at the Iowa State Fair. We held the first Great Purple Cupcake Challenge there, with dozens of fabulous entries.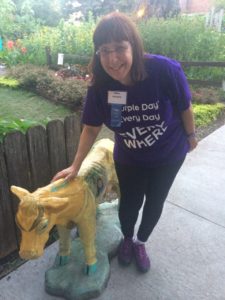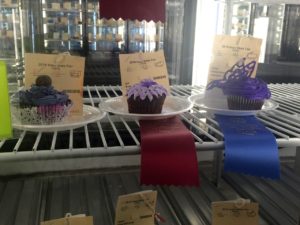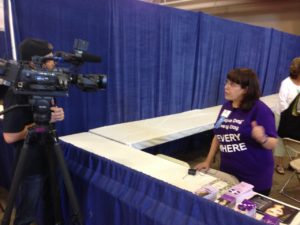 The Team manned an information table and met many wonderful Iowans interested in knowing more about epilepsy. Many attended the free seizure recognition and first aid training we offered while there.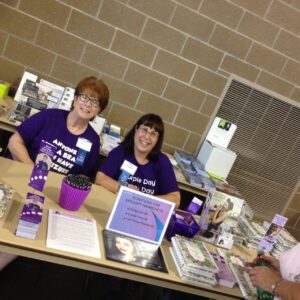 Save Save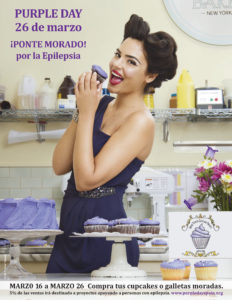 The Great Purple Cupcake Project was celebrated in Spain for the very first time this year with the help of Director of Purple Day Spain Barbara Nicol. It was a huge success with wonderful Purple Day themed entries and an amazing winner! You can find Purple Day Spain on Facebook and find out about local events and share with their followers every day. Save Save
The Great Purple Cupcake Project Spain 2017
Cupcakes For Hope
IBIE Cupcakes for Hope Contest The International Baking Indu stry Expo raised epilepsy awareness! In cooperation with the Anita Kaufmann Foundation and Dessert Professional Magazine, IBIE held the second annual Cupcakes for Hope Contest! Entrants sent photos of a purple cupcake they baked and decorated. The lucky winner will receive a feature of their work in Dessert Professional magazine and received admission to a hands-on, professional baking session at IBIE 2016, a $200.00 dollar value! The IBIE online community voted for the purple cupcake they liked best.
This year the winner is Karen Moline. She has been decorating cakes for almost all of her adult life. She worked in a variety of small bakeries, grocery stores, and large bakeries in Texas, Minnesota, and Wisconsin before she settled down in Whitewater, WI. Karen's talents spurred the opening of The SweetSpot Bakehouse and her cakes are in high-demand by clients in Wisconsin and Illinois. Karen has received numerous awards for her decorating skills and has been featured in Cake Decorating Magazine for her designs. When she's not creating the perfect cake, Karen enjoys spending time with her family and traveling in search of new ideas and inspirations for future desserts and cakes. The SweetSpot Bakehouse is honored to have been selected as the winner of Cupcakes For Hope. Karen's winning cupcake was inspired by a Bakehouse employee, Emily, that is affected by epilepsy and seizures. We continue to hope for a cure, for Emily and everyone afflicted with epilepsy.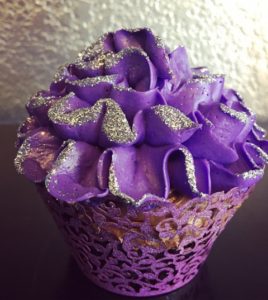 Save Save
Channel 5 Interview of the Great Purple Cupcake Project for Epilepsy Awareness at the Iowa State Fair
2016 Great Purple Cupcake Project with McKinley and Mom Tammy!
March 26 is Worldwide Purple Day for Epilepsy
Cupcakes n' More
The Great Purple Cupcake Project in Wisconsin
The Great Purple Cupcake Project A Go Go!
Steve's Cheese and Blossoms in Wisconsin does it again!
Purple cupcake bake sale raises awareness for epilepsy